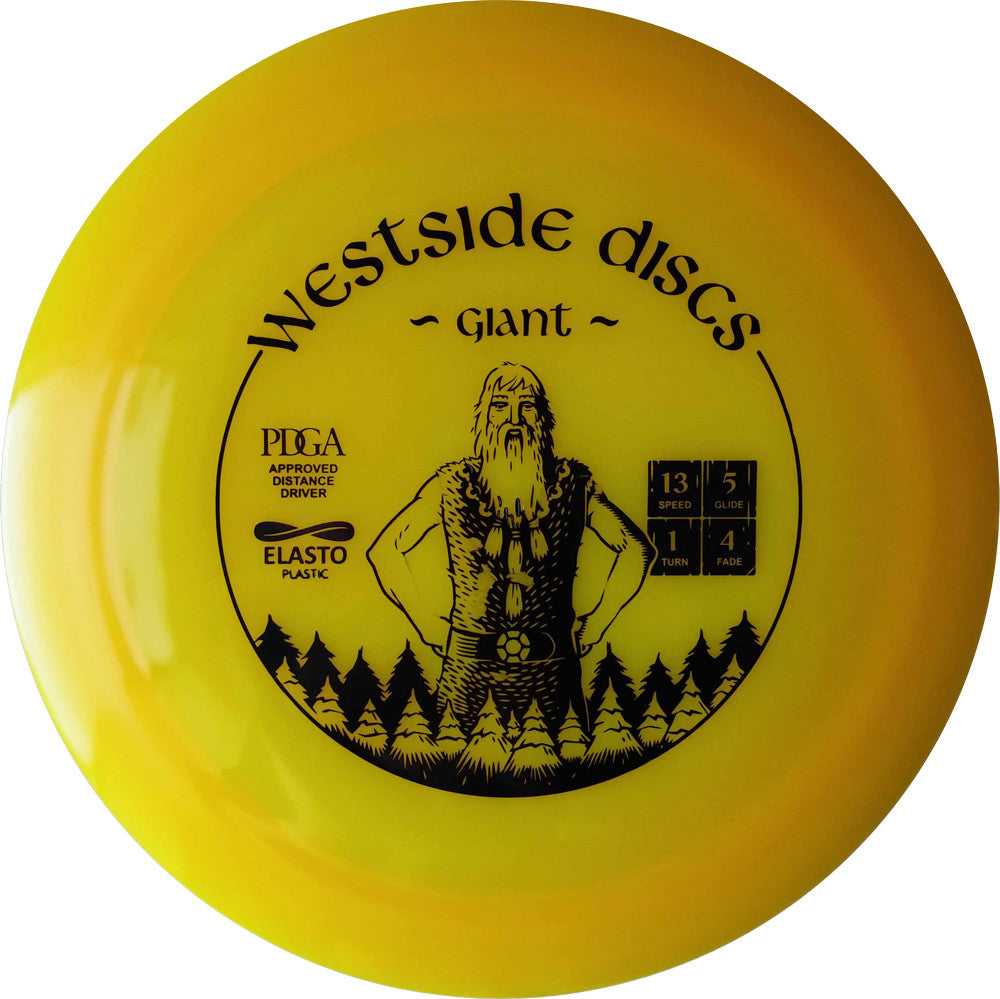 Westside Golf Discs
SOLD OUT - Westside Giant Elasto
---
The Giant is our most reliable over stable high speed driver. Made for any size arm the Giant is just what it sounds like, Giant hyzer lines. For professional players it will be your go to hyzer disc for shots over 350 feet. For slower arm speeds it is a good utility disc for all conditions. Many players find that the Giant is a great forehand disc that can hold the high speed of a forehand release. If you are looking for fast and reliable look no further.

Speed: 13
Glide: 5
Turn: 1
Fade: 4
Hotstamp picture explained
A giant from Finnish national epic Kalevala. The picture was drawn by Arto Hoffrén year 2011. Check out the Kalevala in English language here.
Mold setup
Molds upper part is Westside Giant version 1.0, completed on 28 October 2011. Molds lower part is Westside Giant version 1.1, completed on 13 January 2012. Molds and their copyrights are owned by Westside Golf Discs.
Product name in Finnish language
Westside Vipunen.
Westside Elasto Giants launch date was 28 November 2014.
Tags: Driver Elasto Flexible Translucent VIP Westside
---
Share this Product
---
More from this collection