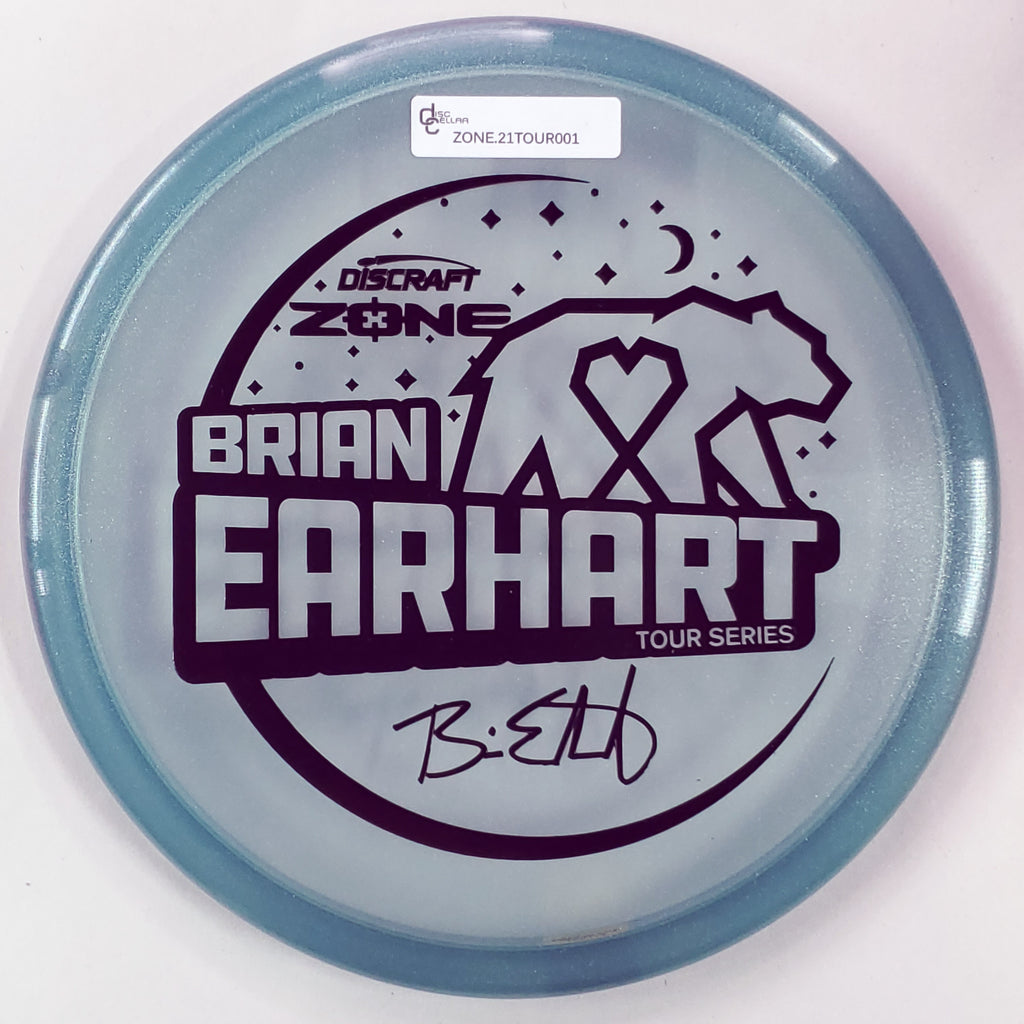 Discraft
Discraft Zone Z - Brian Earhart Tour Series 2021
---
Pricing explanation: These discs are highly collectable and in very limited supply, these may be the only ones we get, and even if they aren't we have no idea how many more we'll get or when. These are priced expensive to discourage someone from buying them and flipping them in an auction or other resale markets. If supply stabalizes these discs will likely become cheaper at retail. MSRP is US$24.99.
The Zone overstable putt and approach disc is the go-to workhorse putter for dependable overstability in any conditions. Often used for technical approaches or powerful upshots for both forehand and backhand players. 
Advanced players love the overstable, low-profiled Zone putter. Will hold the line without flipping on long approaches, and delivers predictable putts even in windy conditions.
Speed: 4
Glide: 3
Turn: 0
Fade: 3
Discraft Stability Rating: 2.0
Tags: Beadless Brian Earhart Discraft Flexible Overstable Putter Tour Series Translucent Z
---
Share this Product
---
More from this collection