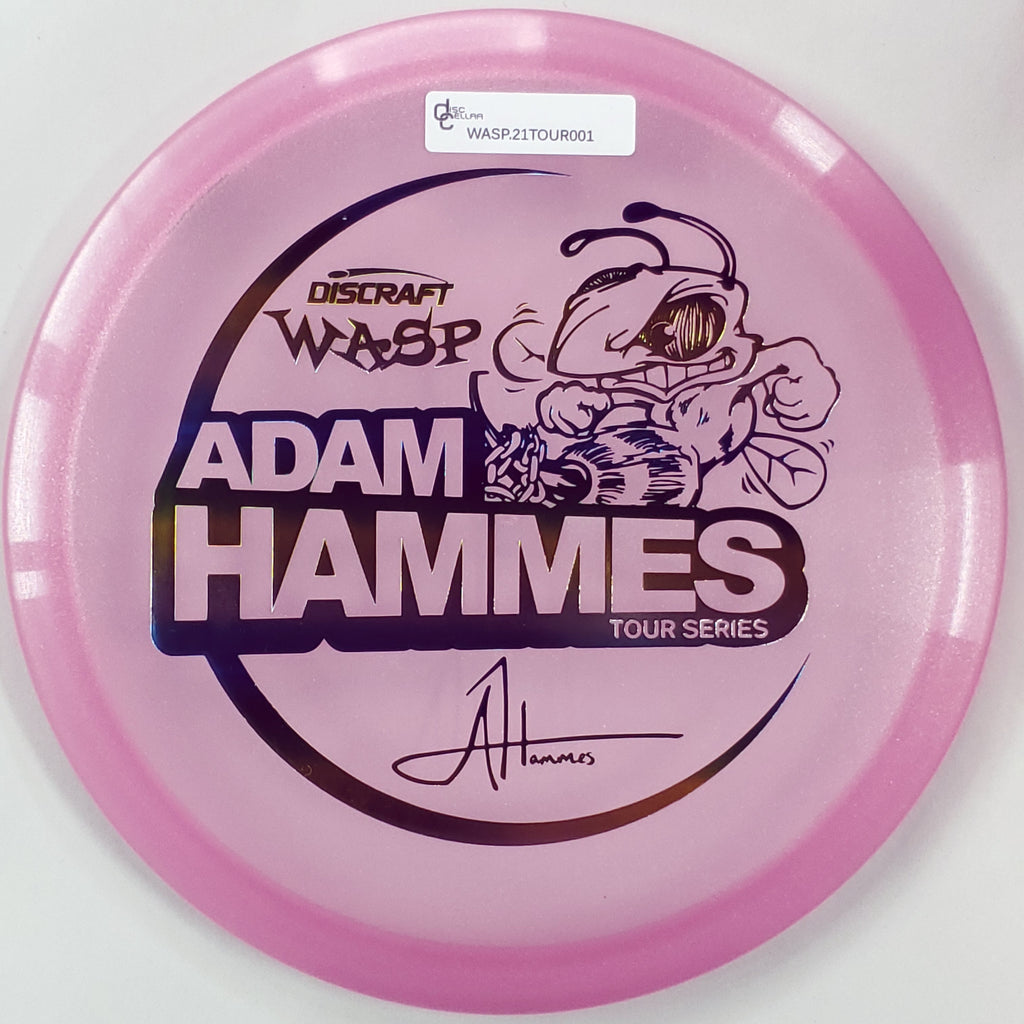 Discraft
Discraft Wasp Z - Adam Hammes Tour Series 2021
---
Pricing explanation: These discs are highly collectable and in very limited supply, these may be the only ones we get, and even if they aren't we have no idea how many more we'll get or when. These are priced expensive to discourage someone from buying them and flipping them in an auction or other resale markets. If supply stabalizes these discs will likely become cheaper at retail. MSRP is US$24.99.
The Wasp™ is our most popular overstable midrange. Superbly consistent flight characteristics for shots in the 250-350 foot range, you'll want one for windy days or hyzer finishes.
The Z Wasp is an overstable midrange with a low profile and large bead. The Wasp can handle full power throws for straight to stable flights or be used at lower speeds for technical flex lines that end with a consistent fade. 
Speed: 5
Glide: 3
Turn: 0
Fade: 2
Stability: 1.5
Tags: Adam Hammes Beaded Midrange Overstable Tour Series Translucent Z
---
Share this Product
---
More from this collection