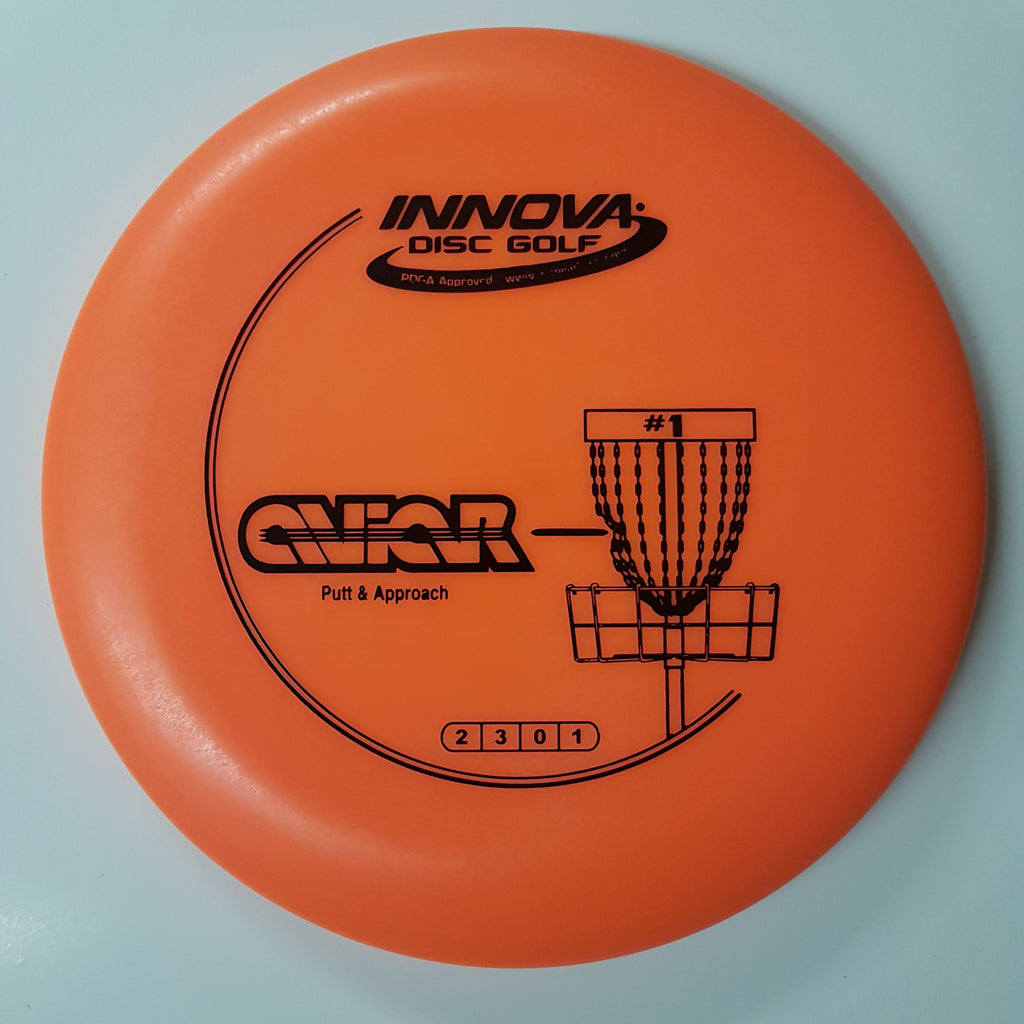 Innova
Innova Aviar DX - Ultra Light
---
Ultra Light discs range in weight from 90g-140g and feature no special additional technology to make the discs more stable than their weight (unlike the various bubble, blizzard, lite or air plastics). These discs are intended for new players, younger players or just less powerful throwers.
Depending on your arm strength and how quickly your technique advance you may not use these discs for long, but if they are appropriate for you they will help you enjoy disc golf a lot more. Due to the lightness of the discs they are more affected by wind, however the increased control and distance that someone who benefits from these discs would experience more than compensates for the increased wind sensitivity.
The Aviar Putt & Approach is our most popular disc model and the number one putter in disc golf. It is versatile and is dependable in all conditions. A must have disc for any serious competitor's bag. This is the beadless model that provides an excellent grip. It is a straight flier with a predictable finish.
Diameter: 21.2 cm
Rim Width: 0.9 cm
Available Plastics:
Star: 165-175g
GStar: 165-175g
Best Choice for: Go to putter, Short to medium drives, Accurate approaches
Date of Approval: 01/01/84
Tags: 150 class Beadless DX Innova Opaque Putter Ultra Light
---
Share this Product
---
More from this collection