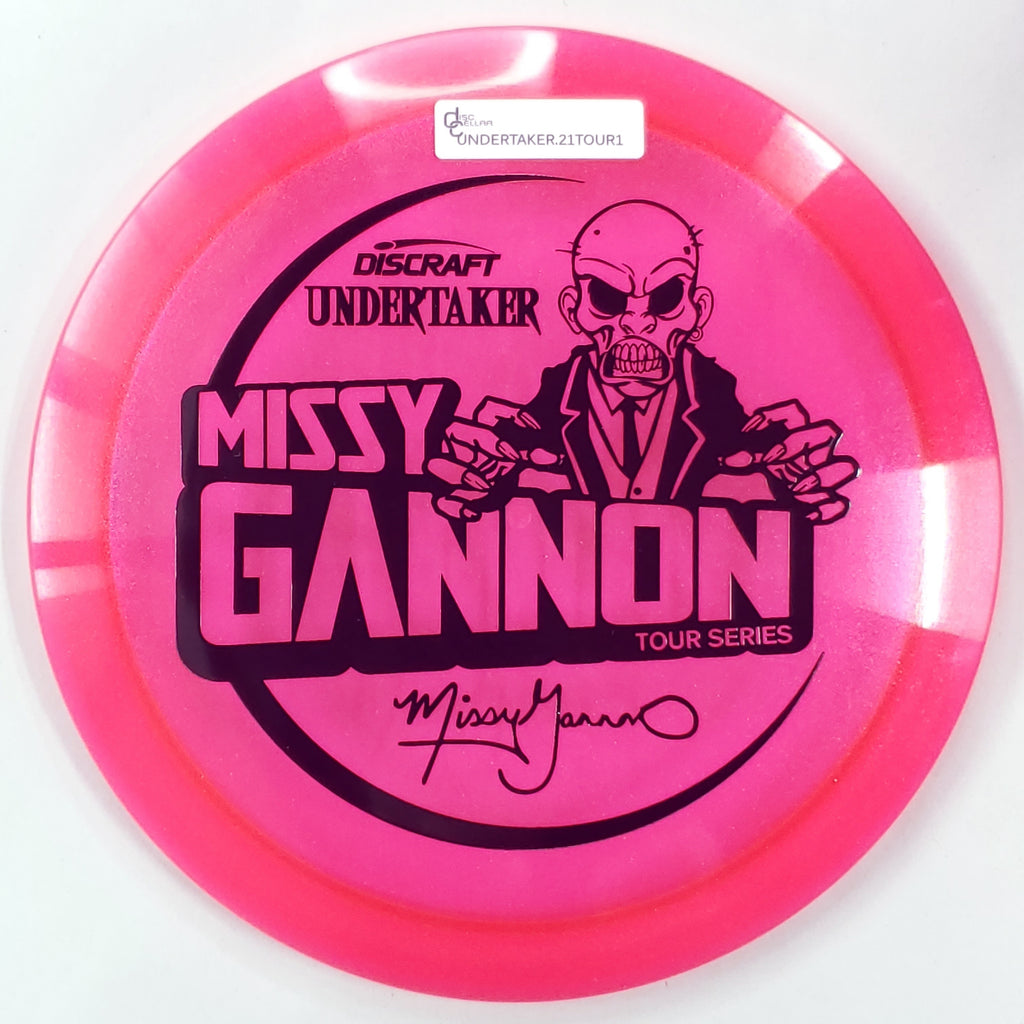 Discraft
Discraft Undertaker Z - Missy Gannon Tour Series 2021
---
Pricing explanation: These discs are highly collectable and in very limited supply, these may be the only ones we get, and even if they aren't we have no idea how many more we'll get or when. These are priced expensive to discourage someone from buying them and flipping them in an auction or other resale markets. If supply stabilizes these discs will likely become cheaper at retail. MSRP is US$24.99.
The versatile workhorse that you'll throw again and again! Undertaker is a must have driver for any skill level.
Most players have one versatile driver they reach for most often, and Undertaker is the new choice. This straight flier fills many needs for many different skill levels: it doesn't get flippy for power throwers, isn't hard to control for low-power players. Great glide, smooth finish, nice grip, big wins.
Speed: 9
Glide: 5
Turn: -1
Fade: 2
Discraft Stability Rating: 1.4
Tags: Driver Missy Gannon Tour Series Translucent Understable Z
---
Share this Product
---
More from this collection