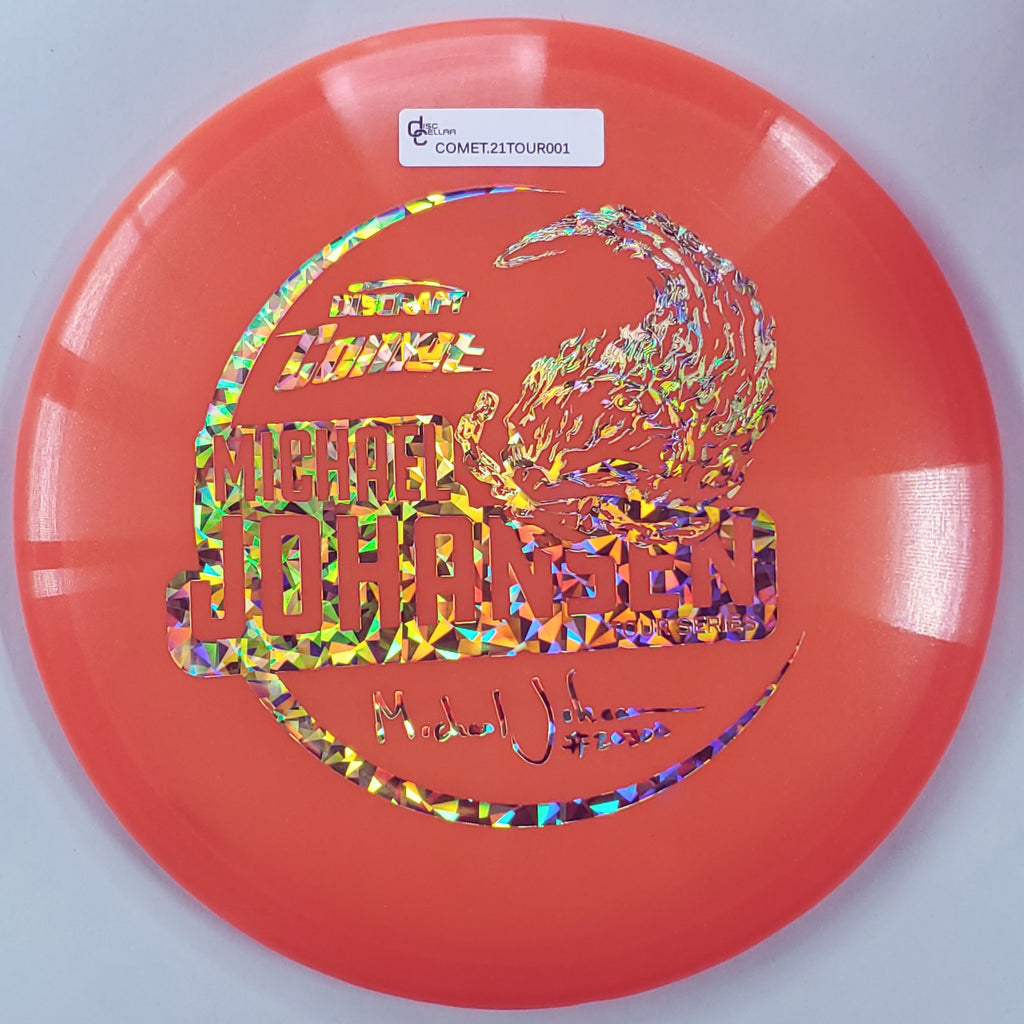 Discraft
Discraft Comet Z - Michael Johansen Tour Series 2021
---
Pricing explanation: These discs are highly collectable and in very limited supply, these may be the only ones we get, and even if they aren't we have no idea how many more we'll get or when. These are priced expensive to discourage someone from buying them and flipping them in an auction or other resale markets. If supply stabalizes these discs will likely become cheaper at retail. MSRP is US$24.99.
If you own only one disc, this is it. The legendary Comet™ is a super accurate, straight flying approach disc. The venerable Comet is like a favorite pair of old shoes: trustworthy and comfortable. Need to go 300 feet on a straight line? Reach for a Comet.
Best For: All Conditions
Notable: Perhaps the best disc ever made. Super accurate from any distance.
Speed: 4
Glide: 5
Turn: -2
Fade: 1
Stability: 0.0
Tags: Discraft Michael Johansen Midrange Straight Tour Series Z
---
Share this Product
---
More from this collection