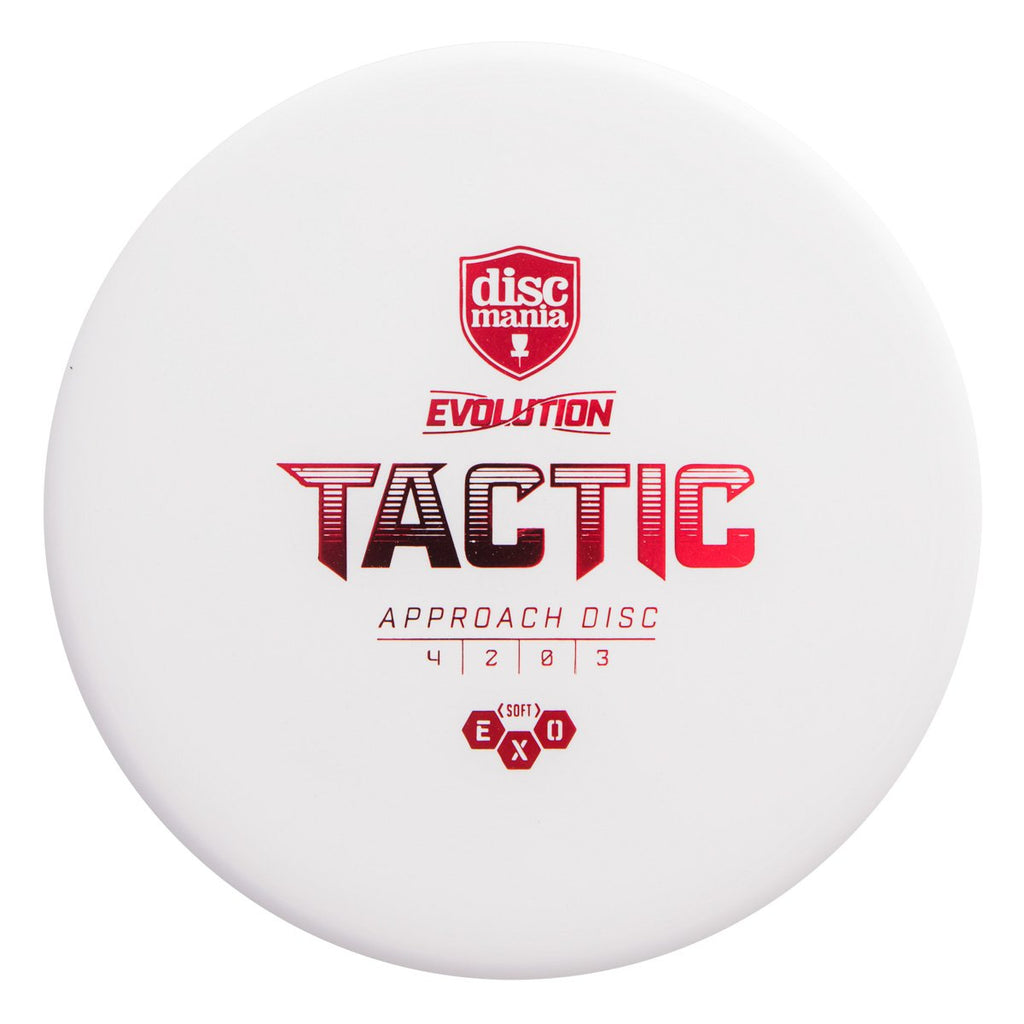 Discmania
Discmania Evolution Tactic - Exo Soft
---
The Tactic is a truly overstable throwing putter. You can throw it with confidence and putt reliably into strong winds. The exceptionally low glide improves the control even further. It's great for all types of shot selection, and the variety of plastics available allow you to experiment with which one suits you best.
The Soft Exo plastic helps the Tactic have more give to the flight plate allowing for players to really dig into their putters and get an incredible amount of grip on their disc. Being soft in rigidity and feel makes Soft Exo the plastic of choice for players looking to optimize comfort and grip.
Pro Tip: The Soft Exo plastic is historically the most overstable of the three plastics we offer between Soft, Hard, and Vapor.
Speed: 4
Glide: 2
Turn: 0
Fade: 3
Name: Tactic
Approved: 2020
Diameter: 21.4 cm
Max Weight: 177.6 g
Height: 1.8 cm
Wing Width: 1.1 cm
Rim Depth: 1.4 cm
Discmania Evolution discs are manufactured by Latitude 64.

Tags: Discmania Discmania Evolution Exo Soft Latitude 64 Midrange Opaque Overstable
---
Share this Product
---
More from this collection