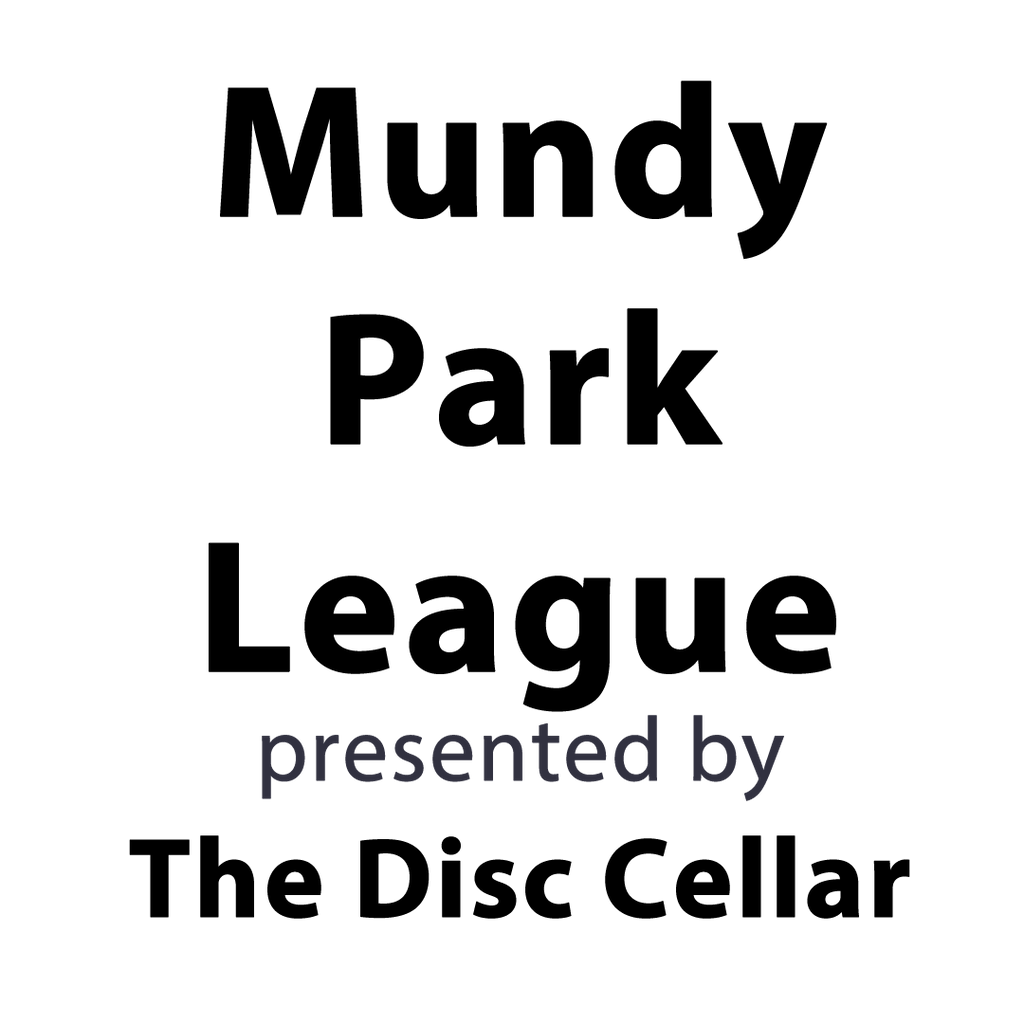 The Disc Cellar
Mundy Park League presented by The Disc Cellar (PDGA) - Drop-in
---
The Disc Cellar is presenting a barebones PDGA league at Mundy Park Jul 5-Sep 6, 2017. Why barebones? Initial feedback on the concept was people are more concerned with getting the opportunity to work on their PDGA rating than they are in winning prizes. So remove prizes and the league is dirt cheap, and you get to work on your ratings.
Course: Course layout may change week to week, but will always be Mundy Park
Start Time: flex start, on Wednesdays
Rules: all PDGA rules in full effect
Divisions: all PDGA divisions are offered, pick anyone that you're eligible for
Prizes: no prizes, just bragging rights
Ace Pot: any ace hit during league play with 2 witnesses will earn a $20 Disc Cellar gift certificate
How many weeks? The league runs for 10 weeks, you can join in at any time, play as many weeks or as few as you like. You do not have to play on any given week.
Cost: $15/person for the 10 weeks, or $2.50/week drop-in.
Include your PDGA number in the notes during checkout.
Tags: Mundy Park PDGA PDGA League
---
Share this Product
---
More from this collection