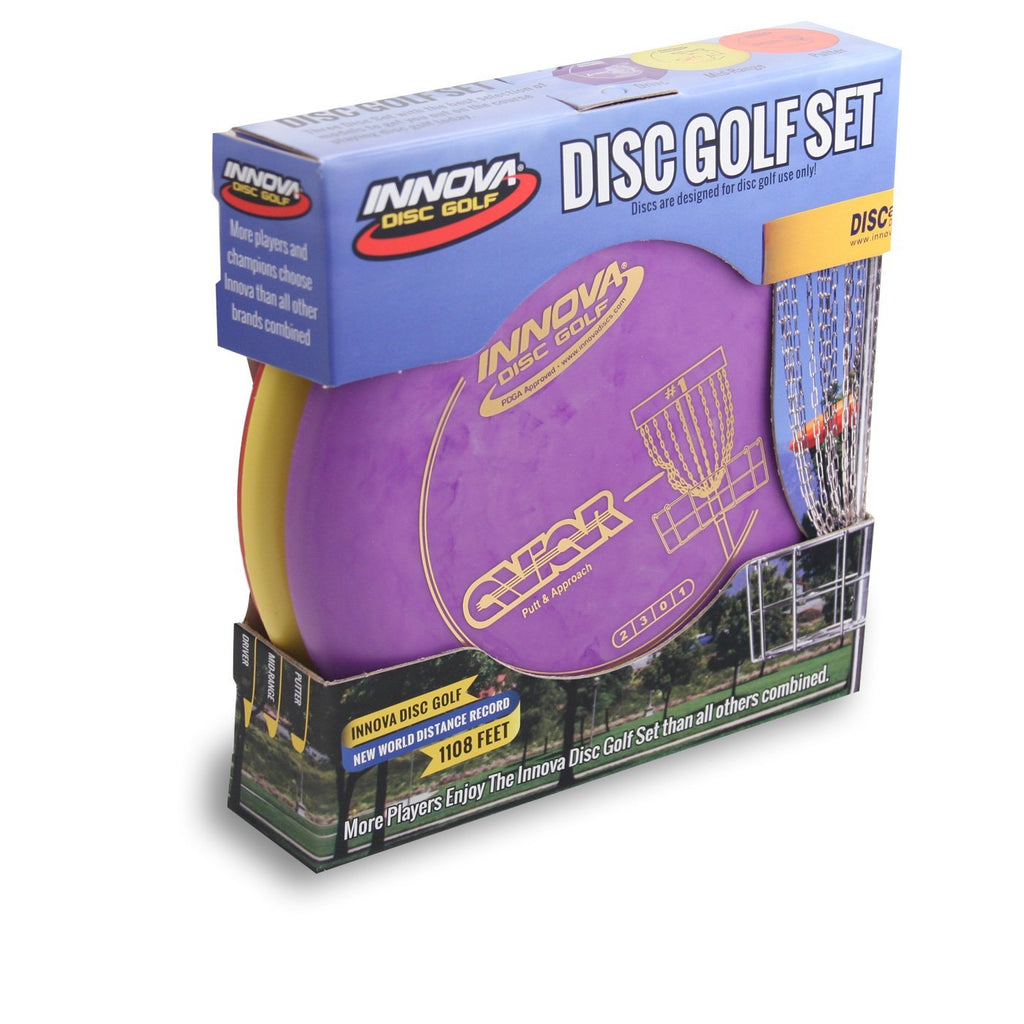 Innova
SOLD OUT - Innova DX Disc Golf Compact Set (3 Discs) - 150 Class
---
Each one of these DX Disc Golf starter sets includes:
Putter: DX Aviar (150 class)
Midrange: DX Shark (150 class)
Fairway Driver: DX Leopard (150 class)
These sets make a great gift, because they include everything you need to start golfing, as 150 class they are targeted at new golfers. For younger golfers (8 and under) you may want to consider Ultra Light discs instead.
Actual disc weights and colours will vary. You may want to select the same discs (or similar discs) and assemble your own set of 3 discs.
DX Aviar
Speed: 2
Glide: 3
Turn: 0
Fade: 1
DX Shark
Speed: 4
Glide: 4
Turn: 0
Fade: 2
DX Leopard
Speed: 6
Glide: 5
Turn: -2
Fade: 1
Tags: 150 class Beginner Friendly DX Fairway Midrange Putter Starter Set
---
Share this Product