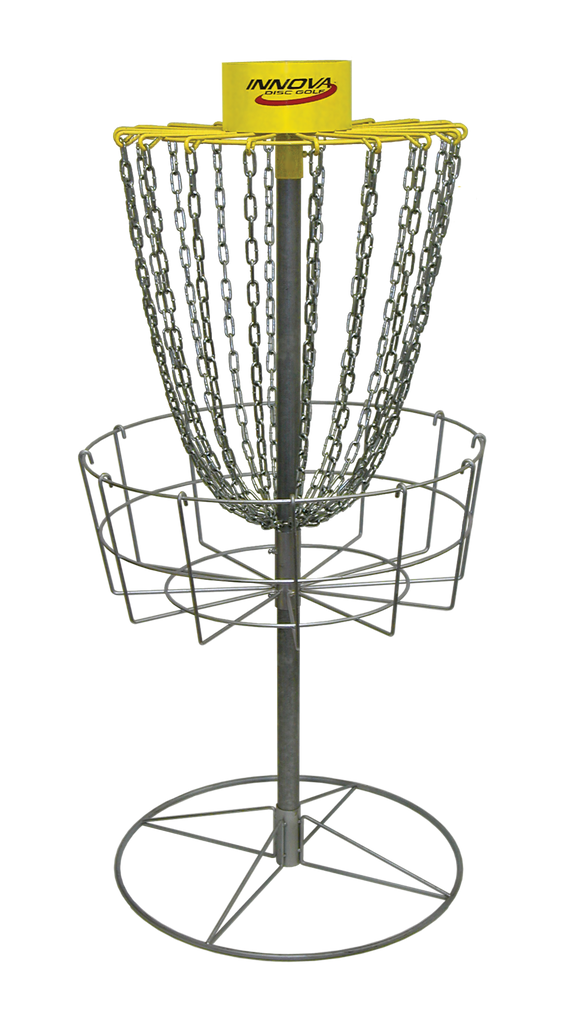 Innova
SOLD OUT - Innova DISCatcher Sport
---
This is the old description for this basket, it is now the Innova DISCatcher Sport 24. Description to be updated soon.
The Innova DISCatcher® Sport is a great practice basket, and it can also serve as a target for temporary courses, camps, schools and home. With just 5 parts, it assembles with the help of a screwdriver in about 5 minutes. The DISCatcher® Sport is PDGA approved for tournament play, and is fun for all ages!
At 40 pounds, the DISCatcher® Sport is easily portable, and can be moved from location to location with minimum effort. Set it up at home for putting practice or a game of HORSE with a friend. Bring it to picnics and camping trips to play disc golf just about anywhere! It will really improve your short game, and as the Innova Team says, that is where the game is won or lost!
The DISCatcher® Sport uses 18 strands of galvanized chain along the outside of the chain rack, which makes it one of the best catching practice baskets available. The DISCatcher® Sport is not meant for permanent outdoor installation.
Chain Support and Chains: Durable yellow powder coated finish with pre-attached chainset
Basket: Electroplate galvanized finish
2 Poles: Two sections with an electroplate galvanized finish
Base: Our simple electroplate galvanized, four spoke system is wide enough and strong enough to stabilize the target, yet is still lightweight
Tags: All metal construction Disc Golf Basket DISCatcher Sport Innova Portable Two pole design
---
Share this Product